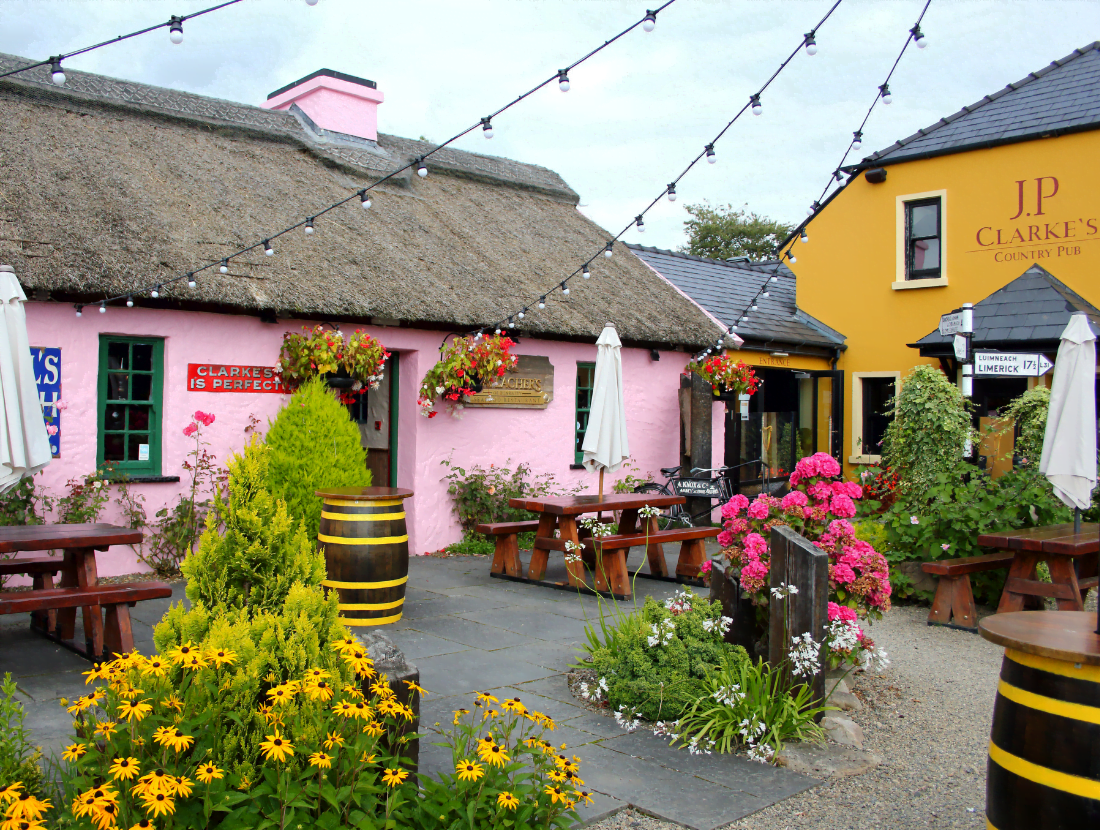 J.P. Clarke's Country Pub is a rustic country pub featuring reclaimed sandstone floors, and timber beams with brick and stone walls.
Their regulars vary from young to old, corporate to family gatherings, coeliac to vegetarians. The diversity and quality of what they offer means there is something for everyone.
The atmosphere in Clarke's is relaxed, friendly and informal, while the overall impression is of a pub and restaurant that is both comfortable and rustic.
Their attention to detail and high level of service ensures your whole dining experience will be truly memorable. Bunratty, with nearby attractions, is an excellent location to spend the day away while enjoying fine food, chilled wines, and beers.
Clarke's is one of Clare's best casual dining spots. Clarke's strive every day to be the best restaurant and gastropub in County Clare and continuously provide customers with great food through quality service. So call in for a pint and end up staying for dinner!
Good to Know
There is free parking on-site, and free WiFi is available in the pub and restaurant.
Important Note: Details are subject to change. It is always advisable to check the opening dates, times and prices on their website or directly with them before visiting or booking.