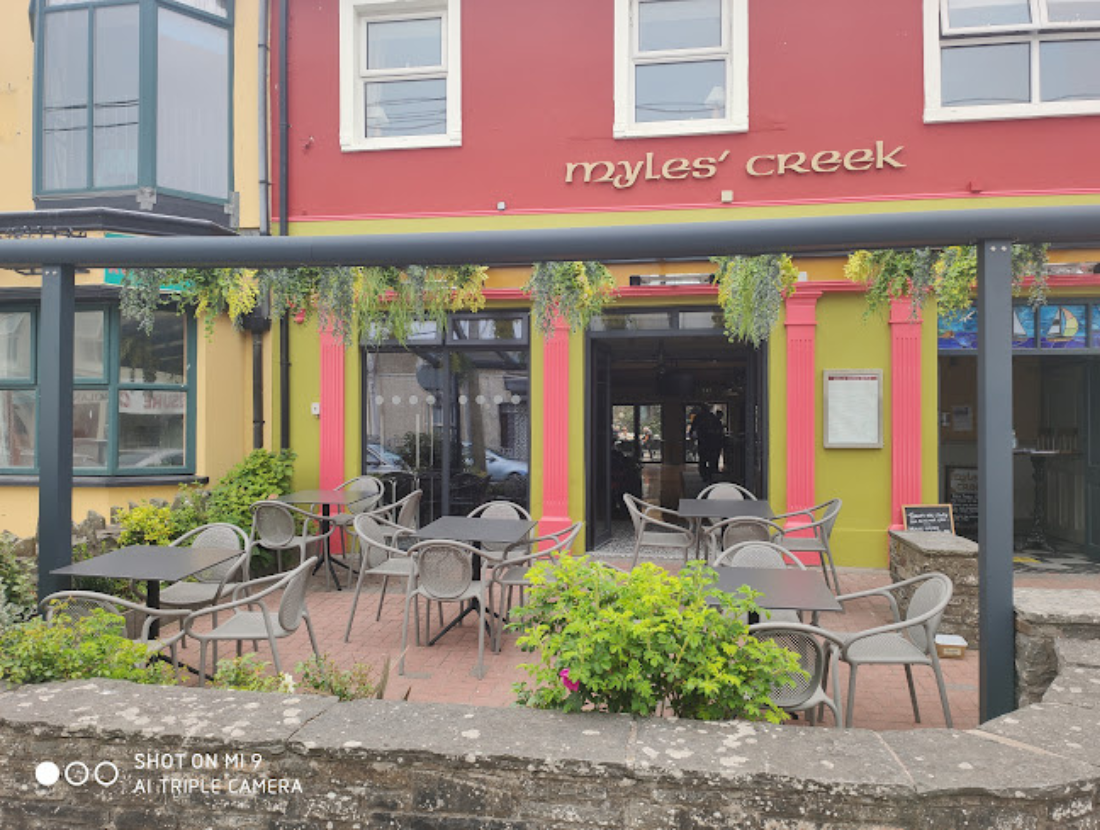 Myles Creek is a family-owned and operated bar and restaurant in the heart of Kilkee, halfway on the main street.
They constantly strive to give customers the very best experience whilst visiting Kilkee. Opening at 9am to serve breakfast and early morning drinks, they work through the day to ensure that your visit becomes part of what makes Kilkee unique to so many people.
They continue to serve food throughout the day, lunch from noon and evening dining experience until 9pm.
Myles Creek offers a wide range of wines and spirits, with the 'Next Door' off-licence attached to the premises. All purchases made in the off-licence can, with a modest corkage fee, be enjoyed at your table in the restaurant.
Myles Creek also offers live music during the summer, so you can relax after your meal and enjoy the nighttime atmosphere that Kilikee is famous for. If you really want to party, Loop nightclub adjacent to the bar is open every weekend for the summer season, with concessions available from Myles Creek bar staff.
Good to Know
They are open year-round.
Free WiFi and roadside parking are available.