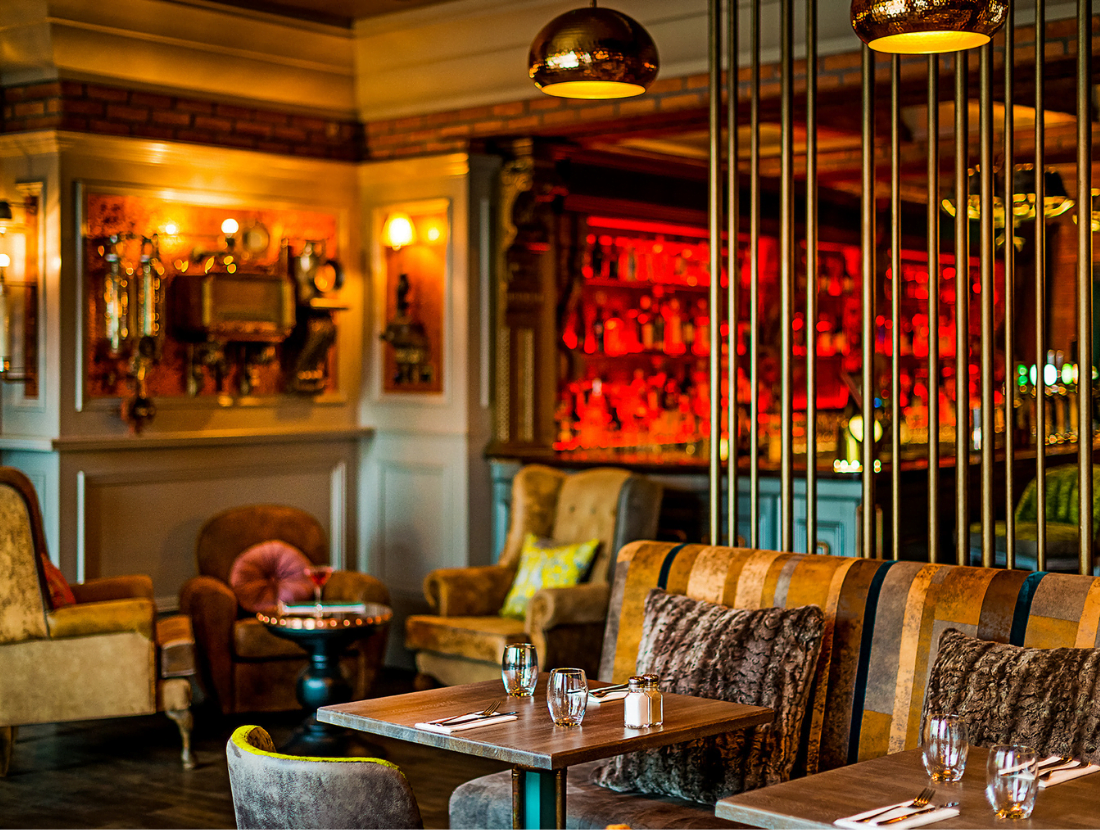 No. Forty One Bar and Restaurant Ennis serve seasonal dishes in a contemporary space. The wine list is adventurous and keenly priced, and the service is professional and friendly.
No. Forty One Bar and Restaurant is a contemporary place to eat in the heart of the vibrant and cultural town of Ennis. They serve delicious cocktails in the relaxed and friendly bar and locally sourced food in the restaurant. By day, they are a beautiful bistro-style restaurant with delicious homemade bakes and a diverse brunch menu. By night, they are a relaxing restaurant with a fabulous cocktail menu and dinner menu.
It is a great venue to celebrate any special occasion or corporate event. They can take group bookings for brunch and dinner and offer different dining options depending on your needs.
Their theme is traditional with a twist, inspired by steampunk and history. The name "Ennis" comes from the Irish word "Inis", meaning "island". This name relates to an island formed between two courses of the River Fergus, which runs through the middle of Ennis. Small sailing boats used to make their way up river from the Shannon and berthed in the centre of the town at Woodquay. Ennis became a thriving market town in the late 18th century, and the market square is still home to market stalls. It has shifted from agricultural to mainly textiles and home hardware and has an organic farming element.
Steampunk is science fiction or science fantasy that incorporates technology and aesthetic designs inspired by 19th-century industrial steam-powered machinery. The concept for the brand comes together with the merging of Ennis history (Island and Market Town) and science fantasy especially honing in on Transport and Agriculture (namely animals).
Good to Know
They are open year-round, excluding Christmas Day.
There is pay-for parking and a car park nearby. WiFi is available.
Important Note: Details are subject to change. It is always advisable to check the opening dates, times and prices on their website or directly with them before visiting or booking.