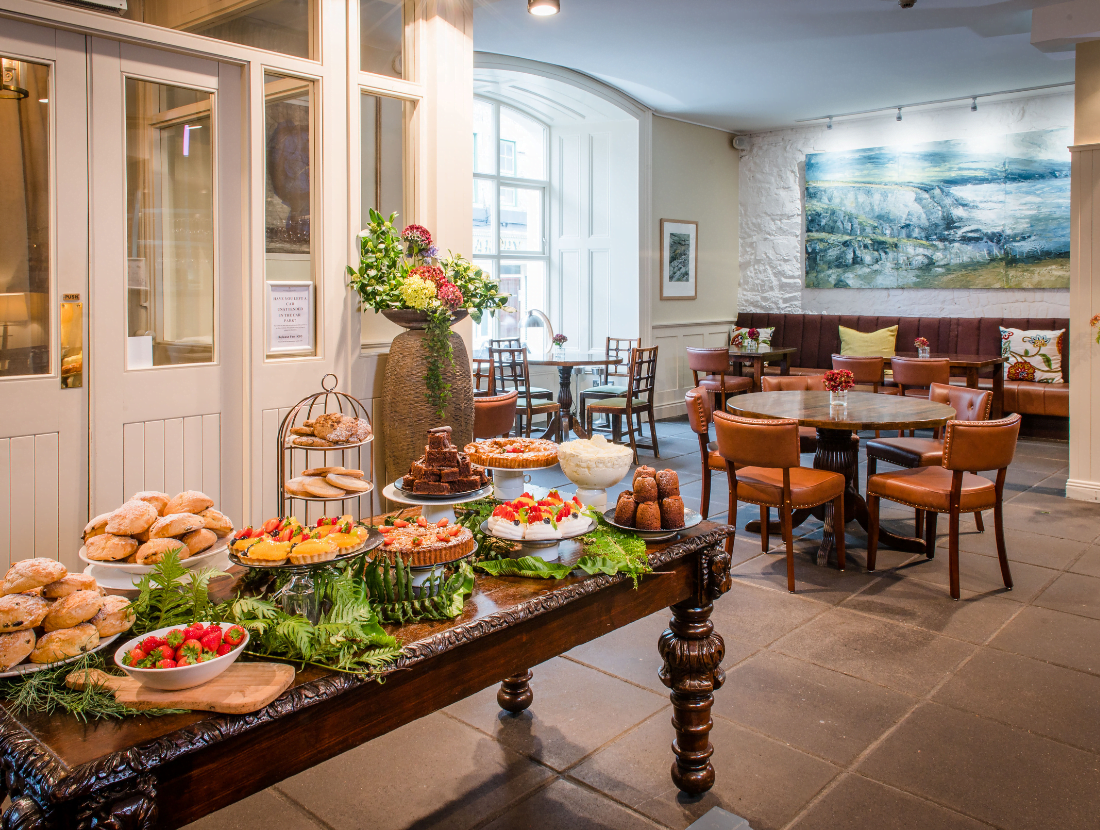 Located in what was formerly Ennis' Town Hall, this eatery offers a modern and creative cooking style and has established itself as one of the top restaurants in Ennis.
Excellent coffee and freshly baked scones are enjoyed as a mid-morning break, and a tasty, bistro-style lunch menu is served throughout the day. Treat yourself to afternoon tea with a slice of Berry Crumble or Pear and Chocolate Tart. Local ingredients take centre stage throughout the menu, sourced locally from a network of passionate producers.
At night-time, The Town Hall Ennis truly comes into its own. Original art acts as a theatrical backdrop to intimate, candlelit tables, creating a perfect setting for an exquisite dining experience in Ennis.
This includes artwork such as the Battle Scene, a very large and beautiful piece by artist Tom Clement, which can be viewed along with other pieces of art throughout the Town Hall Bistro and the Old Ground Hotel.
Over the years, the Town Hall has become a staple in Ennis for fine dining cuisine and a great atmosphere.
Good to Know
The Town Hall is open daily.
There is free parking on-site at the Old Ground Hotel. WiFi is available.
Important Note: Details are subject to change. It is always advisable to check the opening dates, times and prices on their website or directly with them before visiting or booking.