Scoil Samhraidh Willie Clancy/ Willie Clancy Summer School
Concerts/Performances
Traditional Music and Dance
Free To Visit
Event Information
Saturday, 6 July to Saturday, 13 July 2024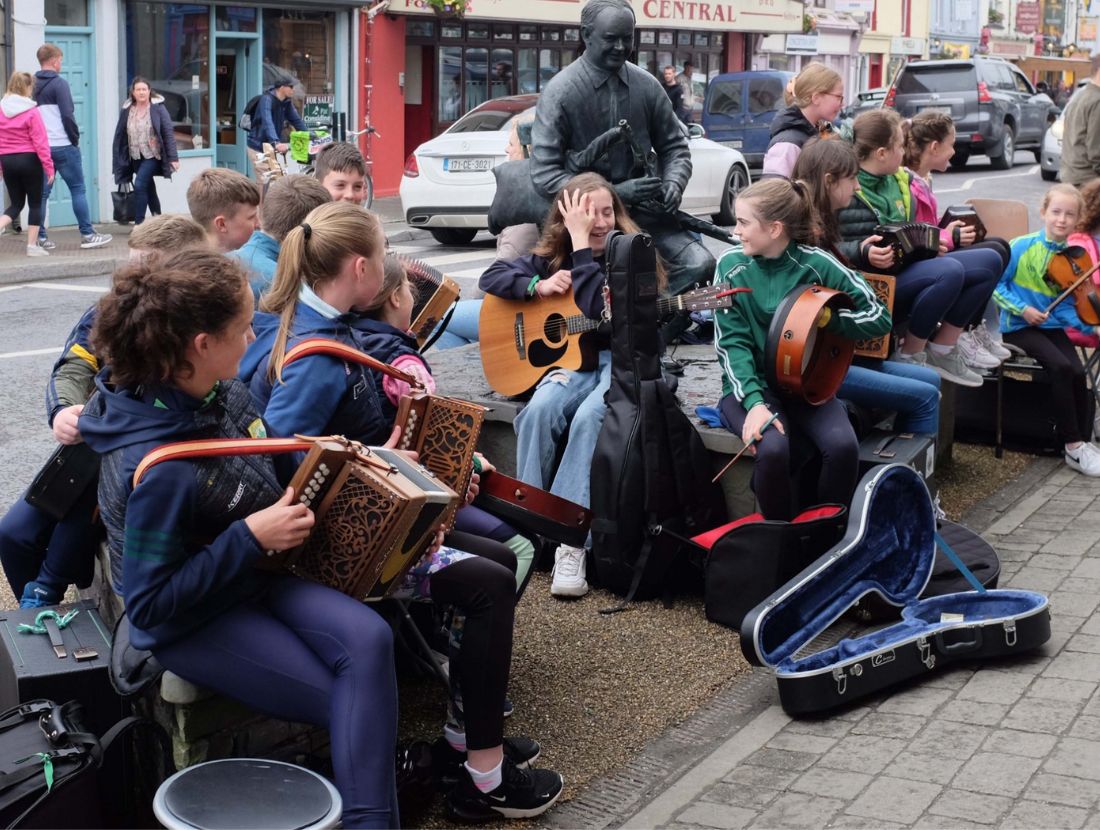 This week-long summer school and festival of Irish traditional music, song and dance, comprises practical tuition with lectures and concerts.
The school provides tuition on various instruments, including uilleann pipes, whistle, timber flute, fiddle, concertina, accordion, melodeon, banjo, harmonica, and harp.
There are also workshops on Irish traditional dance, incorporating Conamara sean-nós dance, old-style step dances, and a variety of set dances. There are workshops and seminars on traditional singing in the Irish and English language song traditions and a week-long immersion course in the history and evolution of the Irish traditional music heritage.
In addition to the teaching components, the programme includes recitals, lectures, concerts, céilithe and documentary films.
It is an eight-day event, and the summer school's educational programme is complemented by informal music sessions in hotels, pubs, and open-air venues. In summary, it is a school and a festival combined!
Good to Know
Venues:
The festival events are held locally in community centres, primary and secondary schools, GAA clubhouses, the L&C ETB building, golf clubhouse, the library, hotels, a marquee, and private houses.