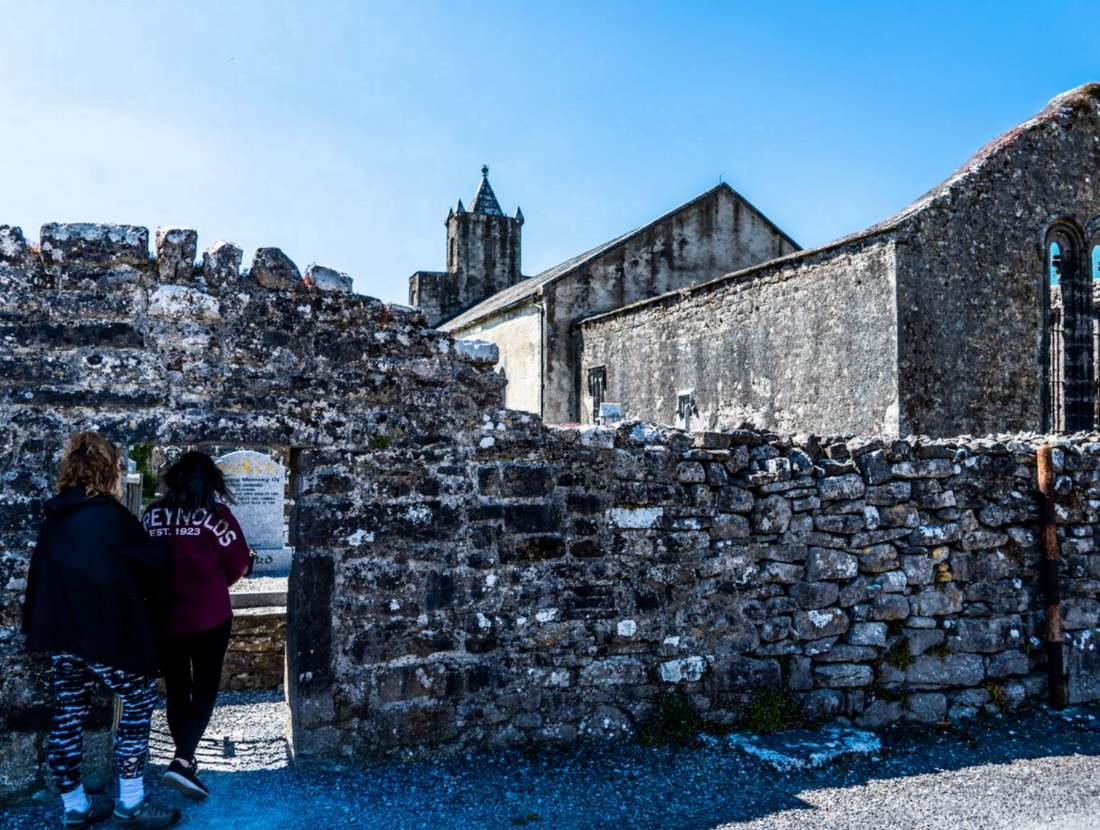 Steeped in culture and surrounded by castles, iron age forts and ancient tombs, Kilfenora is a gateway to the world-famous Burren region with many of North Clare's best-known attractions on the village's doorstep.
Kilfenora is referred to as the smallest city in the world due to the presence of a 11th century cathedral built on the spot where St Fachtna established an abbey in the 6th century. The village also is called the City of the Crosses because of its unique array of beautifully carved high crosses dating back to the 9th and 10th century.
A little-known quirk about the village is that the sitting Pope is the Bishop of Kilfenora under a Papal Dictate that goes back as far as 1883. Discover more about this story at the Burren Centre where visitors can learn about the Burren's history and traditions, local flora, fauna and geology. The visitor centre also encompasses an exhibition of the Burren and Cliffs of Moher UNESCO Global Geopark.
Kilfenora is famous for its musical and dancing tradition and is home to the Kilfenora Céilí Band, regarded as one of the longest standing music ensembles in the world having been founded in 1909. The village also hosts an annual traditional music festival.
Glanquin Farmhouse, known better as 'Father Ted's Parochial House' is located nearby while the village itself was where some of the most famous episodes were shot. Kilfenora also hosts its very own annual Father Ted Festival, while Father Ted Tours provides trips to local locations used in the making of the show.
Kilfenora is a popular location for both seasoned and novice anglers alike with guided angling for trout and pike on the freshwater lakes available, including the 250-acre Lickeen Lough.
Kilfenora-based E-Whizz offers fully guided and supported e-bike tours of the Burren. Visitors can also hire pedal assist electric bikes or regular touring bikes.
The variety of local accommodation options on offer including a hostels B&Bs, self-catering and glamping, make Kilfenora an ideal base or stop-off point during your visit to the Burren National Park and the Burren and Cliffs of Moher UNESCO Global Geopark. As well as being centrally located between the heritage towns of Ennistymon, Kilnaboy and Lisdoonvarna, Kilfenora is close to the popular Burren attractions of Aillwee Burren Centre, Mullaghmore, Poulnabrone Dolmen, Caherconnell Stone Fort, the Michael Cusack Centre and Corcomroe Abbey.