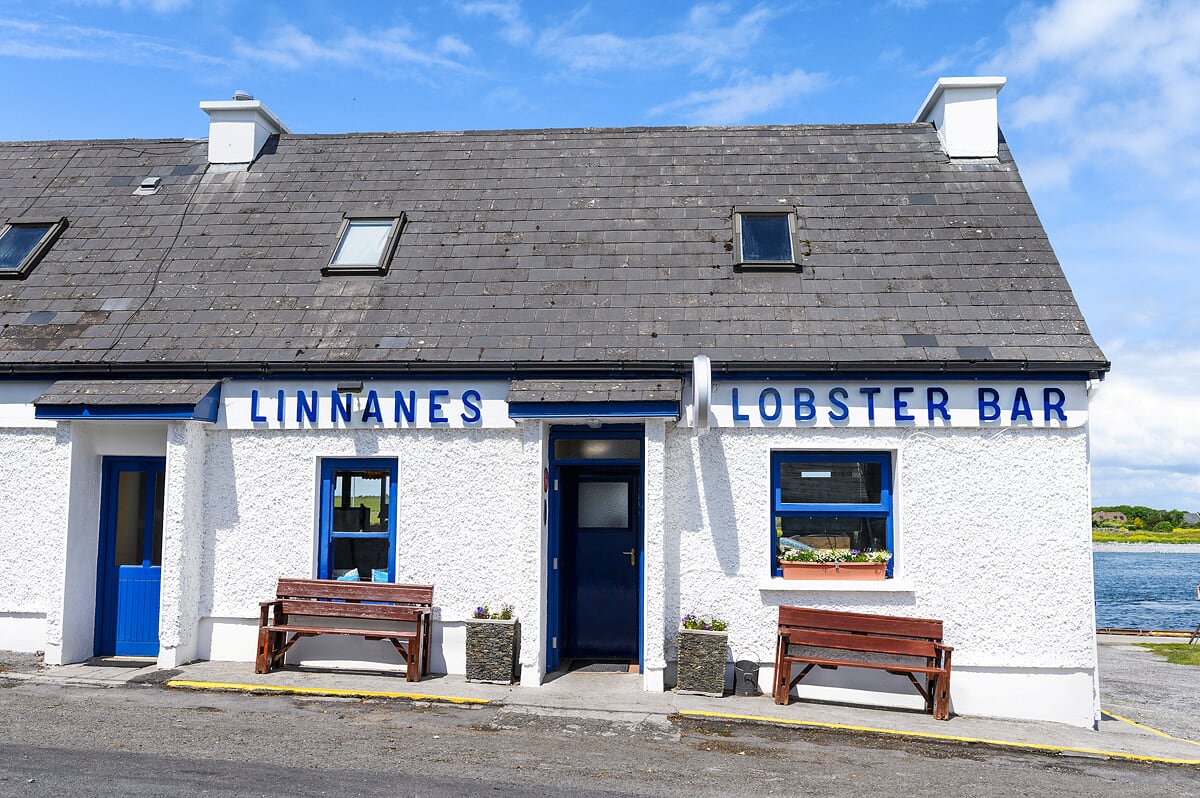 Linnane's Lobster Bar overlooks magnificent Galway Bay and New Quay Pier where local fishermen land seafood that can be served straight to you.
Linnane's, based in the heart of the Burren, is surrounded by a magnificent limestone landscape. The views from their restaurant overlook Galway Bay, Aughinish Island and New Quay Pier, where local fishermen come and go with their fresh catch.
When visiting the Burren, Linnane's is a must for lunch or dinner. They serve food with an emphasis on fresh local produce, sourcing from within the Burren where possible. They are known for their seafood, but cater for all tastes and serve fresh seafood, meat and vegetarian dishes.
Linnane's has operated as a pub for over 300 years and has been serving food for over 20 years. You can eat on the terrace during the summer while the sun is shining and watch the boats come and go. During winter, you can go inside and cosy up beside the fire.
Good to Know
Free car parking on-site. Free WiFi.
Important Note: Details are subject to change. It is always advisable to check the opening dates, times and prices on their website or directly with them before visiting or booking.