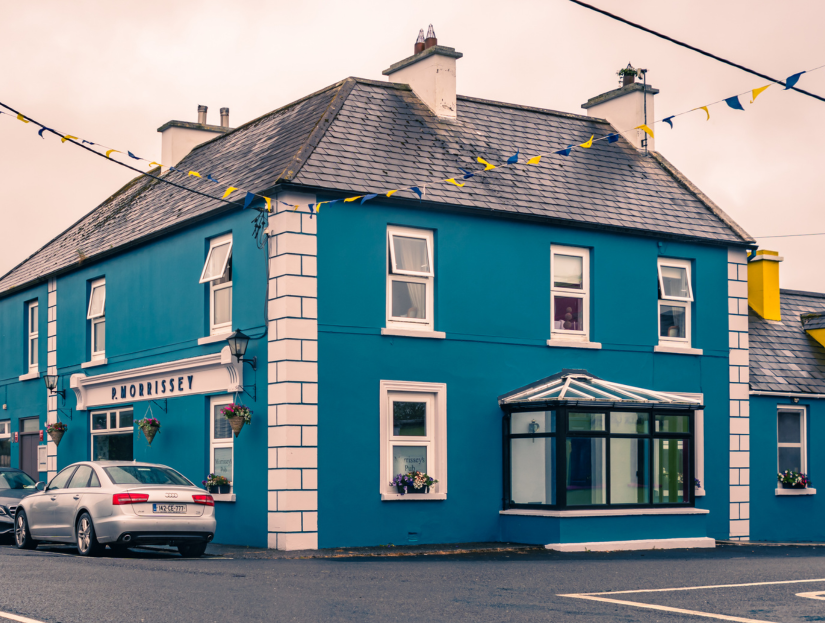 Morrissey's of Doonbeg is an exquisite restaurant that promises an unparalleled dining experience amidst the idyllic coastal charm of Doonbeg.
Nestled along the Wild Atlantic Way, the restaurant combines stunning views with culinary excellence, creating a haven for food enthusiasts seeking exceptional flavours and impeccable service.
From the moment you step into Morrissey's, you'll be greeted by an inviting atmosphere that effortlessly blends sophistication and warmth.
The talented chefs are dedicated to crafting seafood dishes that showcase the freshest and finest catches from the nearby waters.
At Morrissey's, they believe dining is about satiating hunger and creating unforgettable memories. The knowledgeable and attentive staff are dedicated to personalised service, ensuring your dining experience is seamless and truly enjoyable. Whether celebrating a special occasion, enjoying a romantic evening, or simply gathering with loved ones, the restaurant offers the perfect ambience for every moment.
Indulge in signature dishes that highlight the essence of the local flavours and culinary traditions. Every bite showcases the rich tapestry of the region's gastronomic heritage, from succulent fresh seafood caught locally to tender cuts of 100% Irish beef. Immerse yourself in the culinary delights of Doonbeg as you savour the flavours that have delighted locals and visitors alike.
To complement your meal, the extensive wine list features a carefully curated selection of Irish and international wines, each chosen to enhance your dishes' flavours. The expert team are on hand to guide you through the options, ensuring a perfect pairing for a truly memorable dining experience.
Experience the epitome of dining excellence at Morrissey's of Doonbeg, where exceptional flavours and impeccable service combine to create a culinary journey that captivates your senses and leaves you craving more.
Visit Morrissey's of Doonbeg to embark on a gastronomic adventure.
Awards:
Regularly featured in McKenna Guide.
RAI Awards 2023 – Winner of Best Emerging Irish Cuisine in Clare.
Good to Know
They are open from March

to November. 

Free roadside parking and WiFi are available.