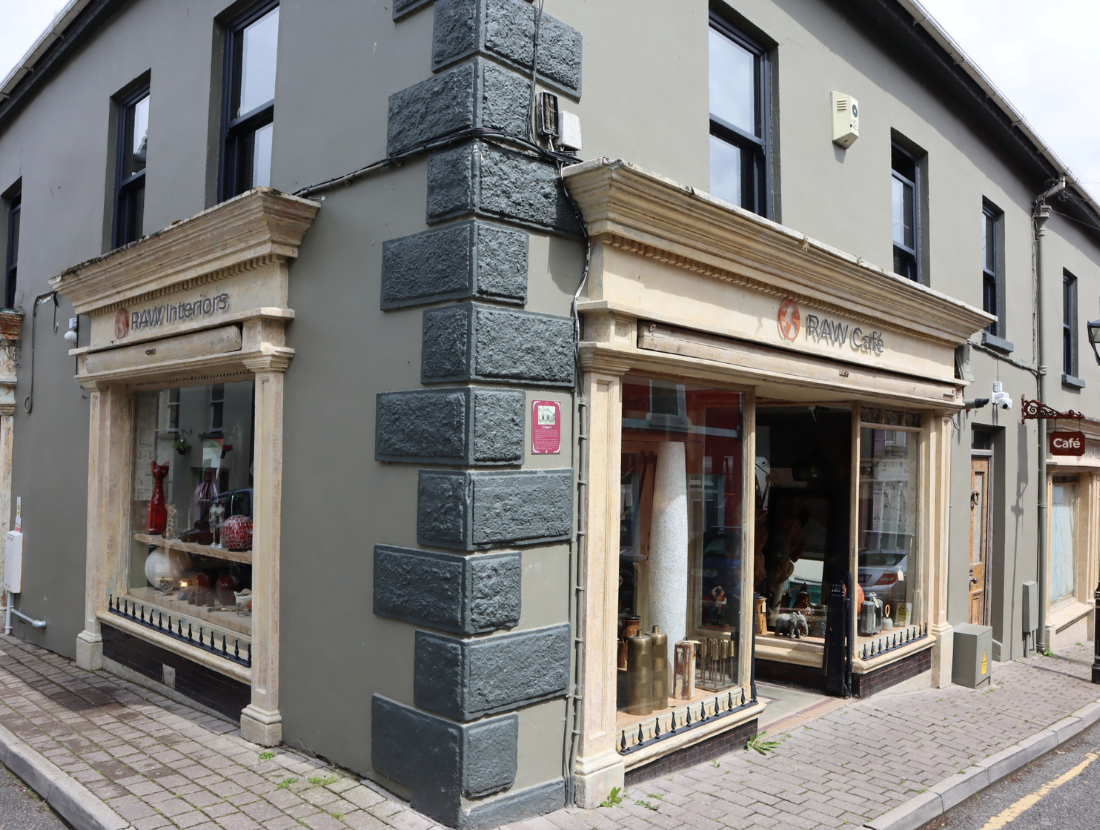 RAW Interiors & Cafe/Pizzeria are a cafe and pizzeria in Killaloe, Co. Clare, serving breakfast, brunch, lunch and dinner.
Their hand-made pizzas are authentic and hand-made in-house with the finest Italian ingredients.

They serve traditional Irish breakfasts as well as omlettes and pastries. They serve chiabatta's, salads and panuzzi's for lunch and Pasta, Pizza and Salads for dinner. In addition, they serve teas, organic Puro coffee, wines and beers.
Their interior products and gifts are a unique selection of eclectic items from around the globe.
Good to Know
They are open from Wednesday to Monday.
There is WiFi available.
Important Note: Details are subject to change. It is always advisable to check the opening dates, times and prices on their website or directly with them before visiting or booking.