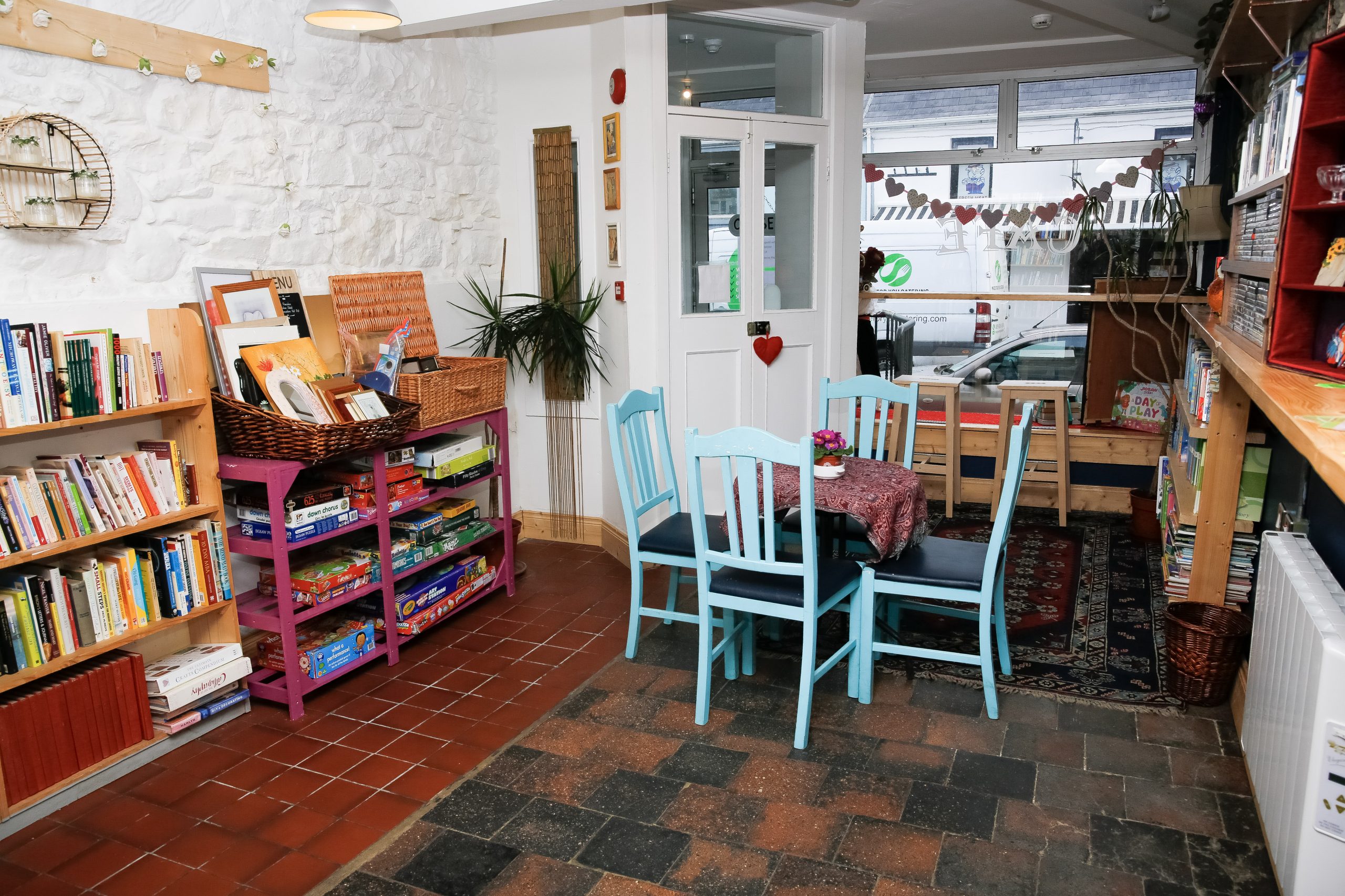 The Garden Café is a vegetarian café offering beautiful food and great value, located beside the Scariff Community Garden within the East Clare Community Co-Op.
The Café uses produce from their on-site garden and local suppliers and offers delicious, nutritious, vegetarian, vegan and gluten-free food.
As part of the East Clare Community Co-Operative, they encourage you to come and spend some time sitting in their garden enjoying freshly produced food surrounded by the sights, sounds and beauty of nature.
Take some time to explore their second-hand shop or have a coffee while you sit back and relax amid an eclectic selection of books and bric-a-brac.
If time is of the essence, they offer a full takeaway service.
During the summer months, they regularly flame up their wood-fired pizza oven, serving pizza with all vegetarian toppings.
They have a covered stage in the centre of the seating area in the garden where they occasionally host musical events. On a more regular basis, impromptu sessions occur, and visiting musicians are invited to join in.
The Garden Café is more than just somewhere to enjoy beautiful food; it is a place to visit and explore or relax and unwind.
Good to Know
The Garden Café is open Monday to Friday from 09.00 to 15.30.
Free WiFi. Free on-street parking.
Important Note: Details are subject to change. It is always advisable to check the opening dates, times and prices on their website or directly with them before visiting or booking.