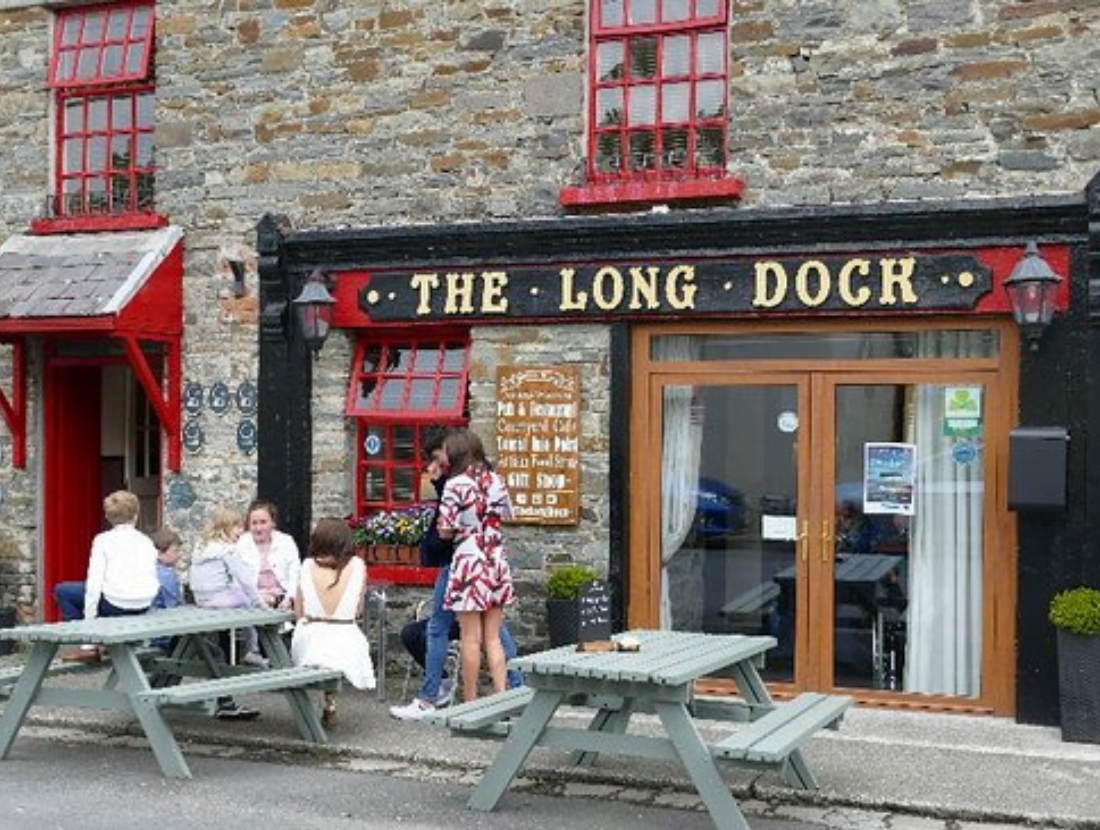 The Long Dock is a Georgina Campbell and McKenna Guide award-winning restaurant in the traditional fishing village of Carrigaholt. Located on the Wild Atlantic Way, on the way to Loop Head Lighthouse, it's the perfect location to stop and enjoy lunch.
They are known at The Long Dock for their fresh seafood, and rightly so, given the bounty of fresh local fish and shellfish available on their doorstep. The local fishermen and their neighbours at Sealyons Seafood supply them with shellfish directly from the bay.
They know there is no sweeter crab meat than what comes from the bay just 200 metres from their pub, which is why they serve crab only when it's available locally and never buy in imported substitutes. It's so good that they need to do very little to it; they simply serve it with a fresh salad or bake it into one of their signature crab tarts.
Oysters come from College Bay, just 10 minutes down the road. You can see the oyster beds on the water's surface. They serve the oysters with Imelda's homemade brown soda bread with caraway seeds (so good that people buy the bread mix to bake at home).
Their favoured chowder is packed with mussels from the mouth of the Shannon and the best of local fish.
Awards:
McKenna Guides Top 100 Restaurants
Georgina Campbell Recommended
Gold Star Winners – Taste Awards 2017
Good to Know
Please check the website for detailed opening hours.
There is on-street parking and WiFi available.
Important Note: Details are subject to change. It is always advisable to check the opening dates, times and prices on their website or directly with them before visiting or booking.