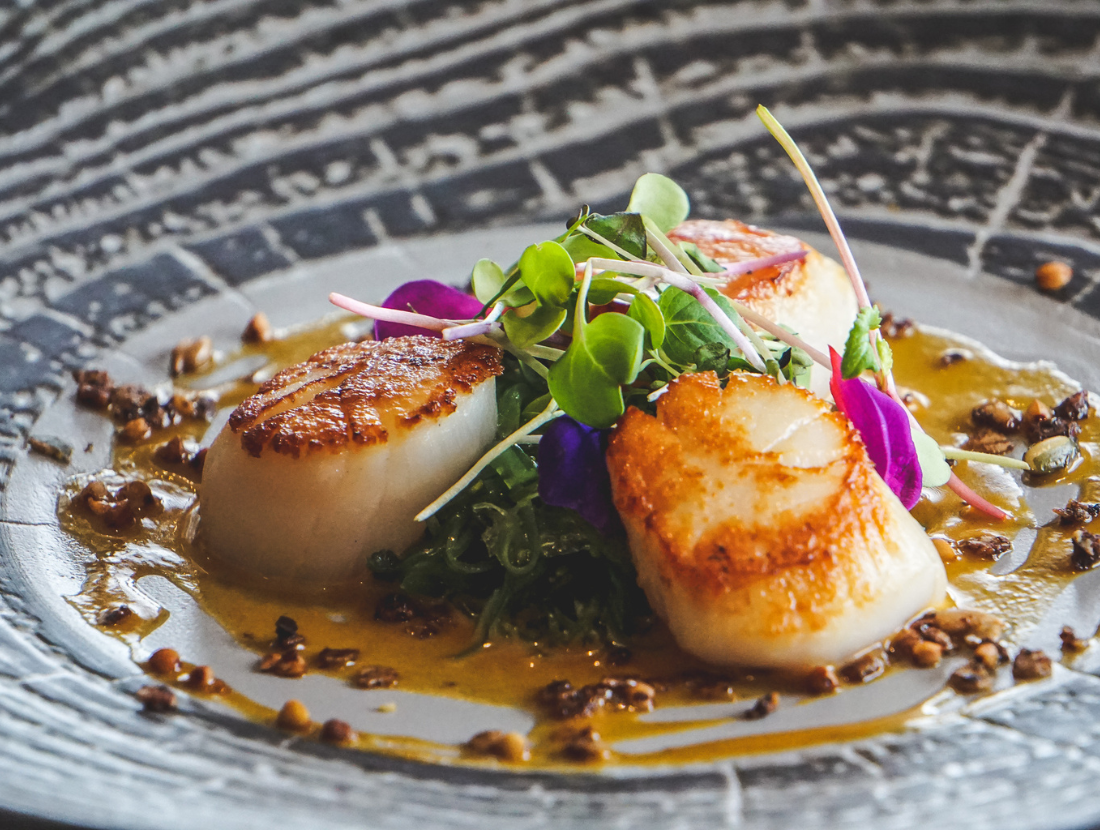 VL Restaurant is a casual fine dining restaurant set within Vaughan Lodge Hotel in Lahinch. The hotel owners have been in business for four generations in Lahinch, and the Vaughan name has always been associated with quality.
The Restaurant is open to the public by prior reservation only. The menu features prime meats and fish including Irish Wagyu beef, fillet of angus, lamb in season, duck and chicken. They serve only the best seafood available – halibut, black sole, monkfish, crab, and prawns usually are part of the offering. The menu changes frequently, and there are exciting specials each evening.
You can dine A La Carte from the menu, and there is no minimum spend, but as this is fine dining, prices will always be at the higher end of the scale.
Their customers include locals, those with holiday homes in the area, and tourists playing golf or sightseeing.
The atmosphere is relaxed, and the service is attentive and professional. A wine list with around 100 wines accompanies the dinner menu.
If you are looking for a treat, VL Restaurant will fit the occasion.
Good to Know
They are open April to November, Tuesday to Saturday, and Bank Holiday weekends.
WiFi and car parking available on-site.
Important Note: Details are subject to change. It is always advisable to check the opening dates, times and prices on their website or directly with them before visiting or booking.