10 special attractions to discover
A selection of attractions to enjoy
Here are a selection of Clare attractions to enjoy. Or, you can select 'attractions' on the navigation bar above to see even more, then filter to narrow to your interests.
Visit the Vandeleur Walled Garden
A special experience and a wonderful botanical tribute to nature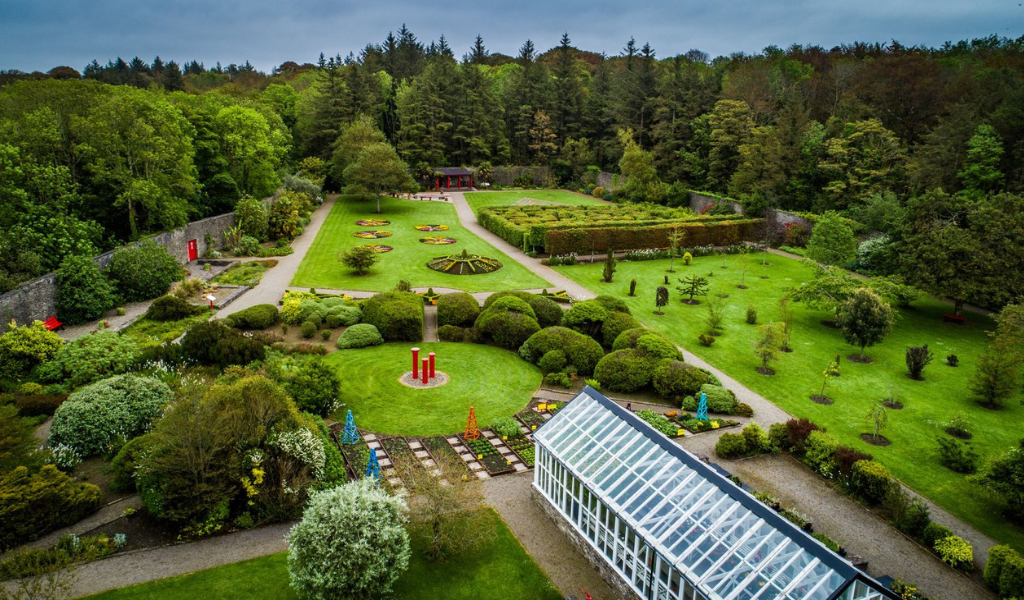 Follow the winding road up through the beautiful avenue of trees, then step inside Vandeleur Walled Garden. It's wonderful botanical tribute to Ireland's rich, natural history. Whether you're a keen gardener, a lover of natural beauty, or are simply looking for an outing with a difference – you'll enjoy this experience. While the gardens and woodlands are enjoyed by all, they are  particularly loved by families. It's a wonderful, fresh, fun, and safe environment with lots of amenities on-site to keep everyone happy – including a coffee shop/bistro, plant and gift shop.
Head to the Cliffs of Moher
Ireland's most visited natural attraction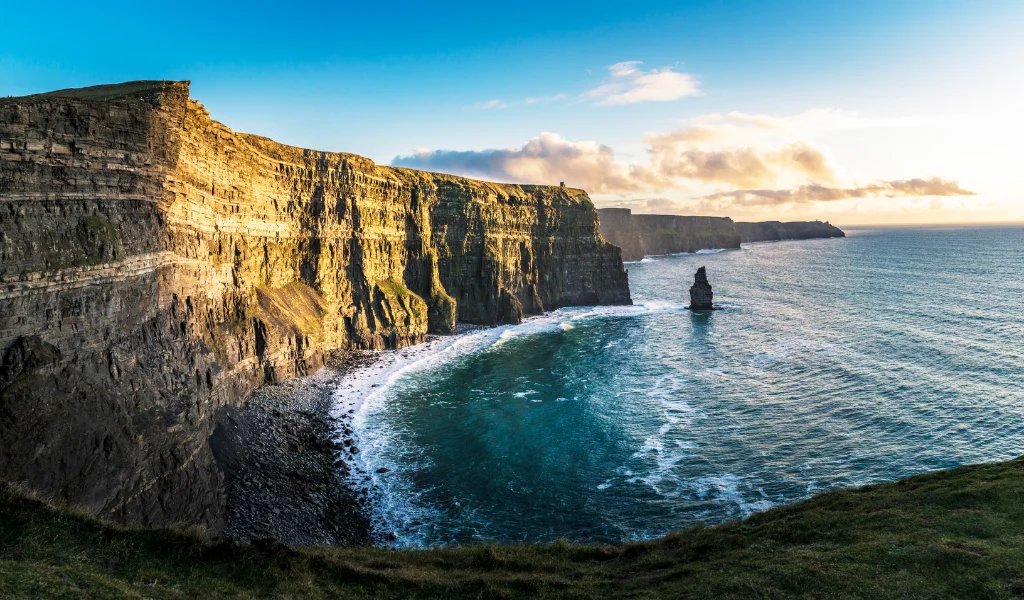 Visit the awe-inspiring Cliffs of Moher Visitor Experience for the ultimate day out with free admission for children under 12. Voted Ireland's favourite natural attraction, take in the breath-taking views, walk the paved pathways, and enjoy treats in the café, shops and picnic areas. Visit early morning or late afternoon for the best experience and rates. The Cliffs of Moher is own of Clare's two special signature points on the Wild Atlantic Way.
Experience Bunratty Castle and Folk Park
Travel back in time to 19th century and 15th century Ireland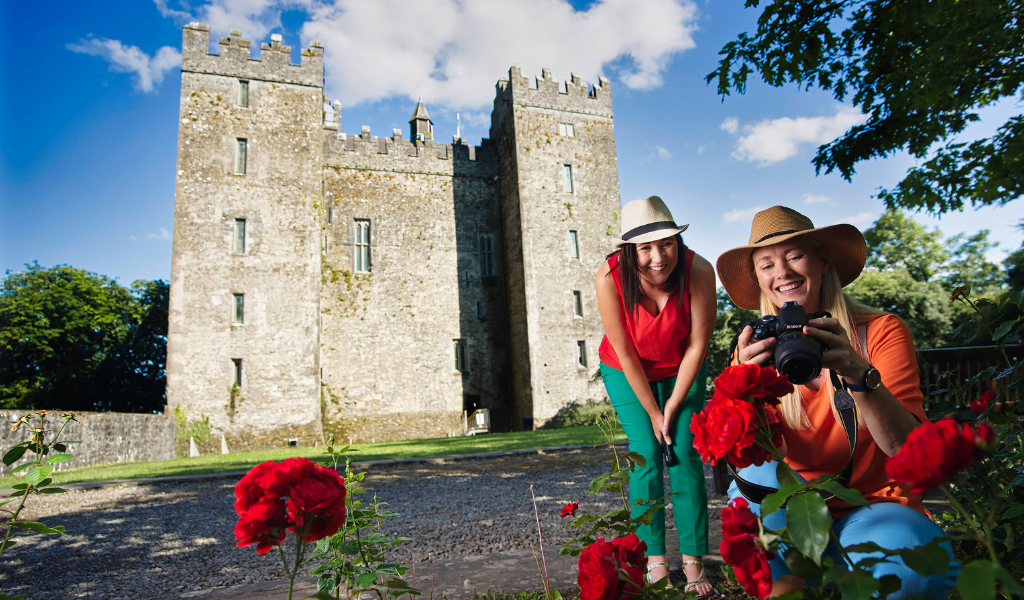 Set across 26 acres, explore the iconic 15th century Bunratty Castle and Folk Park – the latter recreating 19th century Ireland. There are over 30 recreations including a 19th century home of a rich farmer, a post office, a doctor's house, a pub, a church and other dwellings all in a rural setting with animators to bring those times to life. Meet rare breeds of native Irish animals, follow the fairy trail and let loose in their Viking playground. With walled gardens, woodland trails and a host of colourful characters, a trip to Bunratty Castle and Folk Park is an adventure!
Take a tour of Loop Head Lighthouse
One of Clare's two signature points on the Wild Atlantic Way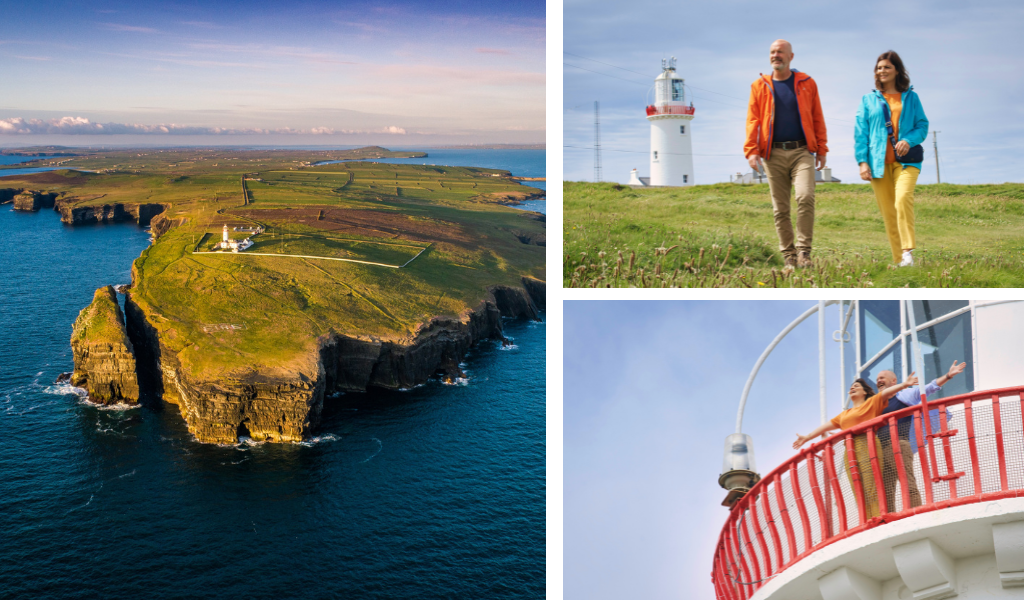 Loop Head Peninsula is one of the most spectacular and naturally beautiful parts of Ireland. It is a narrow strip of land, bound on one side by the Shannon Estuary and the other by the awesome power of the Atlantic Ocean. Loop Head Lighthouse is perched at the very tip of this Peninsula, the furthest point west on the County Clare coastline. The next landmass to the west is North America. Enjoy a tour and visit the lightkeeper's cottage and lighthouse tower. From the 23-meter high balcony, and with the blowing Atlantic winds, you will get to marvel at the 360- degree panoramic views. On a clear day, you can see across the vast expanse of water to the Twelve Bens mountains of Connemara to the north and the Blasket Islands to the south.
Discover the Aillwee Burren Experience
Enjoy the showcaves, the birds of prey centre and farm shop
Ballyvaughan, North Clare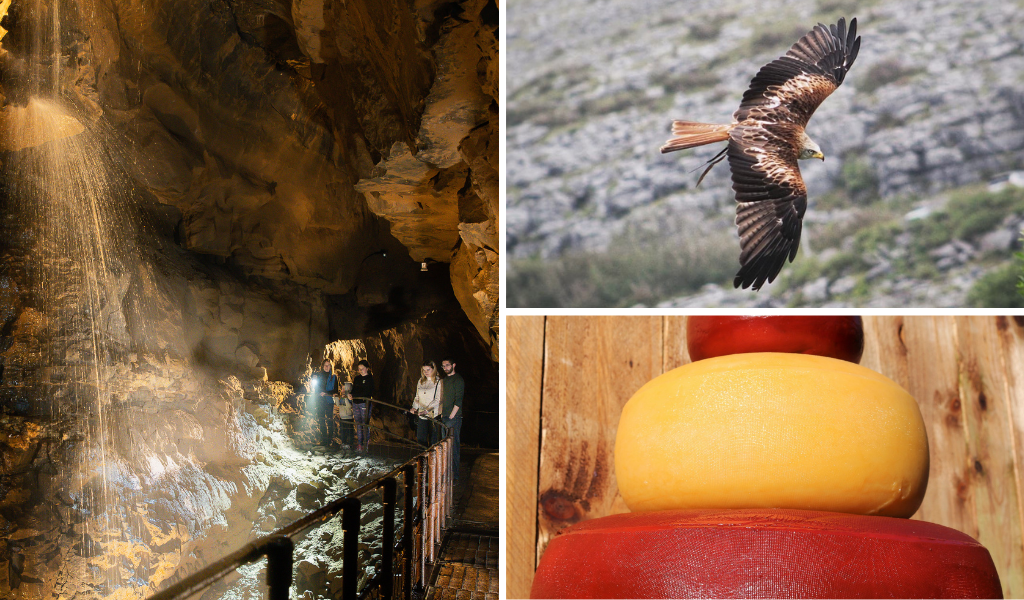 The
Aillwee Burren Experience
is located in the heart of The Burren, County Clare. It is perched high on the Burren terraced hillside with spectacular views of Galway Bay.
Aillwee
Cave
is one of Clare's most visited attractions in Clare.
Expert guides will take you into the Burren's underworld. The tour consists of a 45-minute stroll through the beautiful cave caverns – over bridged chasms, under weird formations and alongside the waterfall which sometimes gently sprays the unsuspecting visitor! The Birds of Prey Centre features some of the
world's top predators including owls, vultures and hawks. There are flying displays daily during the season.
In the 
Farm Shop
, you can purchase a range of homemade and locally produced products, including fudge and
Gouda-style cheese (which you can being being made in front of you
during
April to October). For a special experience, book a walk with a hawk!
Visit the Burren Perfumery
We can confirm it makes great scents!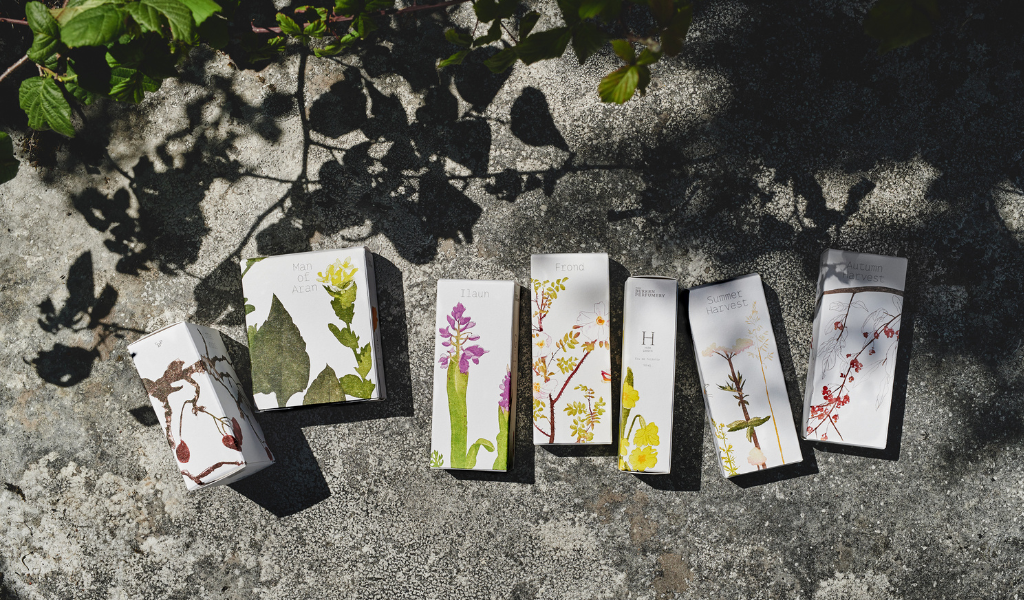 Ireland's oldest perfume house is a unique experience. The Perfumery draws inspiration from the flora and beauty of the Burren landscape to create its signature scents, certified organic skincare, and hand-crafted soaps and candles. This family business is unique, and all products are made by hand. You can watch the products being made, tour the premises, and even try your hand at creating something. You can also relax in their rose covered Tea Rooms, which serve a mouth watering selection of organic cakes, scones and pies. Homemade soups with freshly baked bread, selections of local cheeses and salads all made with organic vegetables from local suppliers.
Explore this remarkable Caherconnell medieval stone fort
And stay for the sheepdog demonstrations!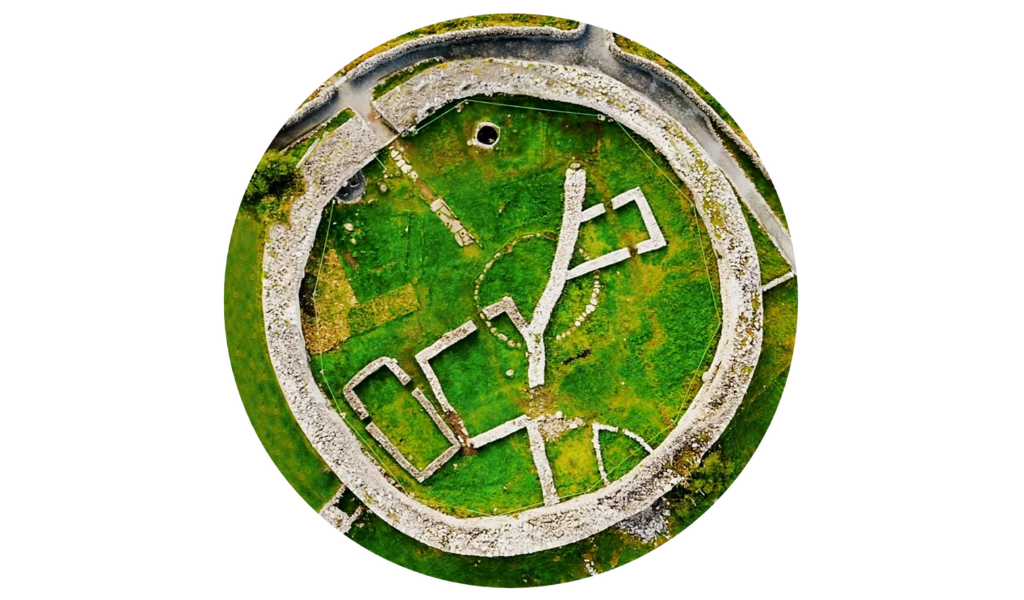 Caherconnell Fort is a remarkable Medieval stone fort over 1,000 years old. The site is home to an international archaeology school that has been actively excavating there for many years. These excavations have provided more information on life in these stone forts than any other site in Ireland. The family-owned site also has a wonderful sheep dog demonstration, showcasing how working dogs do their work in the rugged Burren landscape. The café serves delicious homemade food.
Visit Doolin Cave
Home to Europe's longest free-hanging stalactite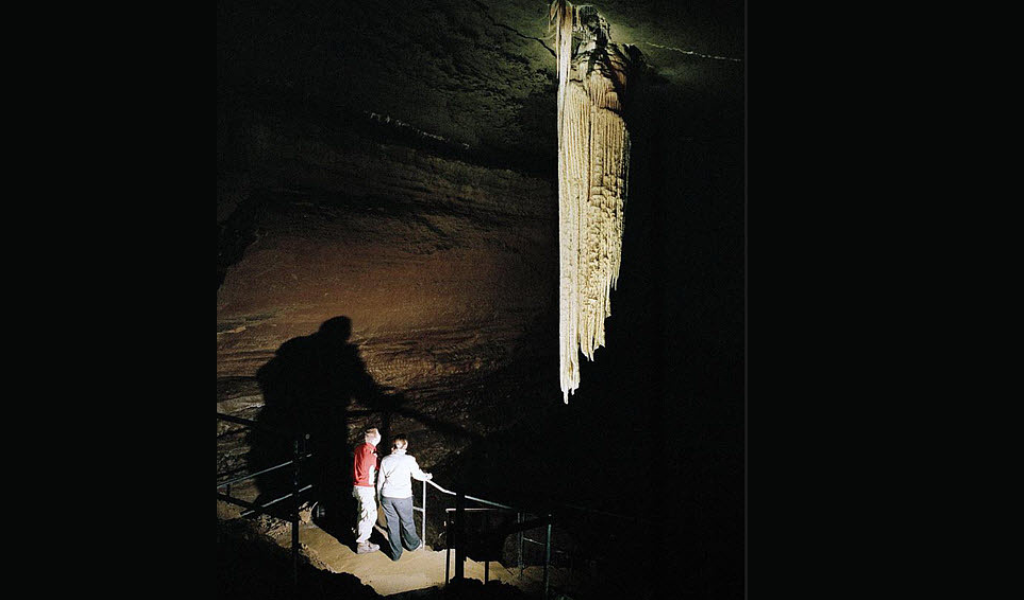 The award-winning Doolin Cave and visitor centre is home to the Great Stalactite. At 7.3 metres (23feet), it is the longest free-hanging stalactite in Europe and suspends from the Cave's ceiling like a gigantic chandelier. It is astounding. Visitors can experience a fully-guided tour of the Cave. There is a café and gift shop on-site and an interpretation centre and farmland nature trail.
Craggaunowen – The Living Past Experience
Explore the life and artefacts of our Celtic ancestors of over 1,000 years ago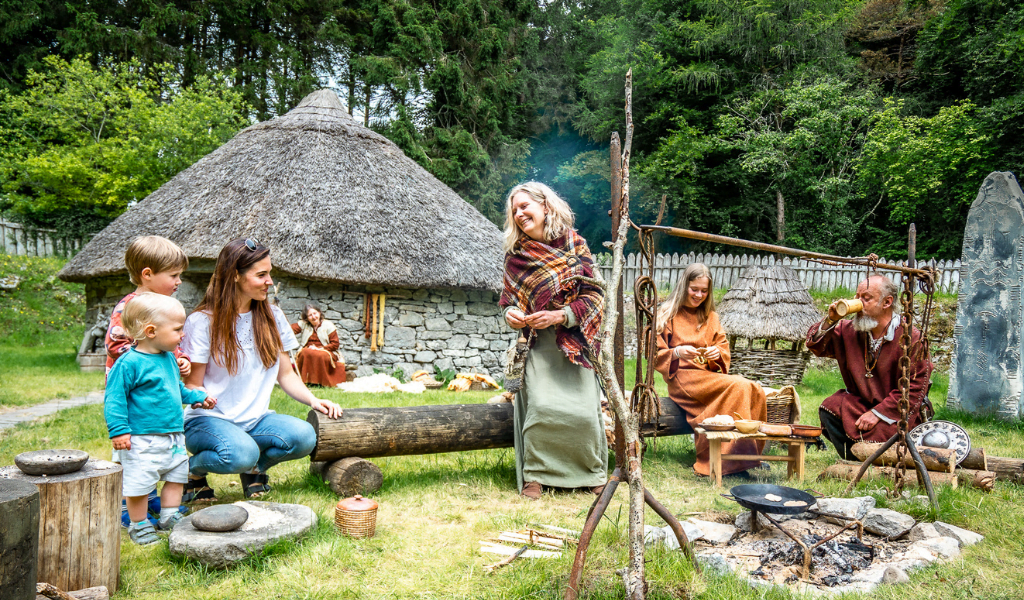 Craggaunowen Ireland's original award-winning pre-historic park. Explore the roots of the people, homesteads, animals and artefacts of our Celtic ancestors of over 1,000 years ago, which have touched and shaped how we live today. With acres of outdoor space,  and discovery trails to explore, learn about the famous Craggaunowen Crannog – fascinating lake dwellings found in Ireland during the Iron Age and early Christian periods. Explore the ringfort, a true reproduction of a farmer's house, dating from the 4th or 5th century. It is complete with a souterrain, an underground chamber used as places of refuge during attack. Discover the fulacht fia, an ancient cooking site or explore the charming Craggaunowen Castle, a 15th century tower house which commands over the site.
Enjoy any of Nine Blue Flag Beaches
Chill out or get active on the the water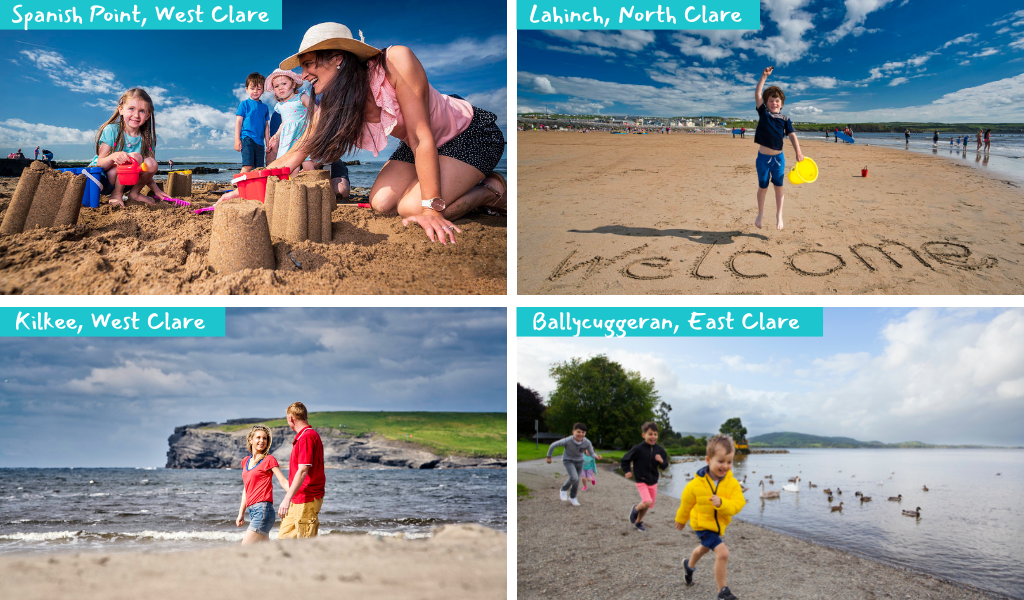 The iconic Blue Flag is one of the world's most recognised awards for beaches and marinas. In order to qualify for the Blue Flag, a series of stringent environmental, educational, safety, and accessibility criteria must be met and maintained. Clare has nine wonderful blue-flag beaches and one marina (Kilrush). Seven of the beaches are on the Clare Wild Atlantic Way coastline and two are inland in East Clare in Ireland's Hidden Heartlands. These location offer activity and are great for relaxing and chilling out. They are particularly loved by families and water activity seekers. You can see all your options here.
Explore the medieval Ennis Friary
Admire some exquisite Renaissance carvings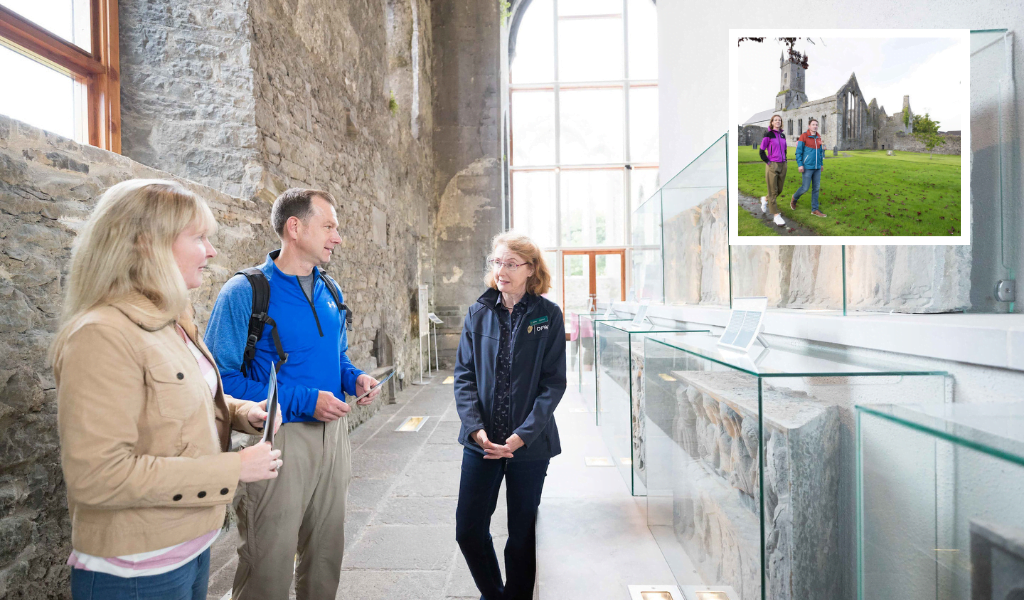 The O'Briens of Thomond, who once ruled much of north Munster, founded this medieval Franciscan friary. It grew quickly into a huge foundation, with 350 friars and a famed school of 600 pupils by 1375. It was the very last school of Catholic theology to survive the Reformation. The building contains an exceptional wealth of fifteenth- and sixteenth-century sculptures carved in the local hard limestone, including one of St Francis himself displaying the stigmata. An arch between the nave and transept bears a remarkable image of Christ with his hands bound.
Don't forget to visit the sacristy, an impressive structure with a ribbed, barrel-vaulted ceiling. Take especial note of the beautiful east window, with its five lancets, as it lights up the chancel. The guides at Ennis Friary are only too happy to answer all of your questions related to the rich history and the fascinating features of the site.