Go windsurfing
It will take your breath away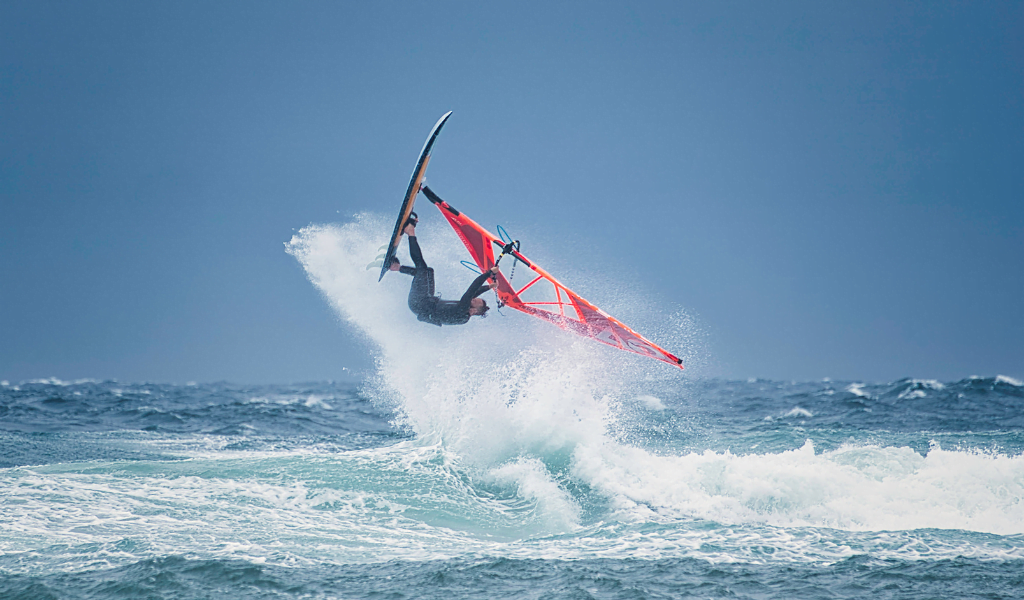 Windsurfing is a fun and exhilarating watersport that can be enjoyed at all ages and in marginal wind conditions. If you are experienced and have the gear, just head to one of Clare's beach locations like Fanore, Lahinch, Kilkee or Spanish Point. Or head Shannon's Lough Derg – one of Ireland's largest lakes, or to Ballyalla Lake, near Ennis. There are also some activity providers that can provide instruction and equipment. A windsurfing lesson usually starts off out of the water. The instructor describes the skills to be learned, and demonstrates them. 
Experience sea or lake kayaking or canoeing
Head to our stunning coastline and lakes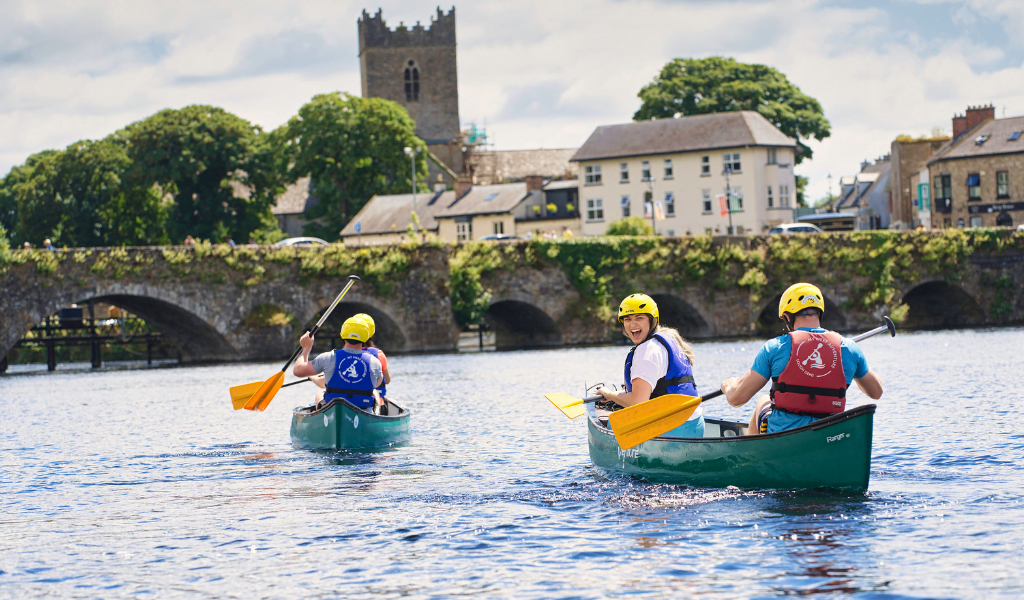 In Clare, we have some brilliant kayaking and canoeing destinations along our Atlantic coastline including at Kilkee, Ballyvaughan, and Lahinch. Or, head to one of our lakes like Shannon's Lough Derg – one of Ireland's largest lakes, or to Ballyalla Lake, near Ennis. There are also several activity providers that can provide lessons or take you on tours of the lakes or coastline, accompanied by experience instructors. Some guided tours require no experience and are suited to families and children. You can view your options here. 
Surf the Atlantic waves in Clare
It's brilliant for all ages and proficiencies. You can take lessons too!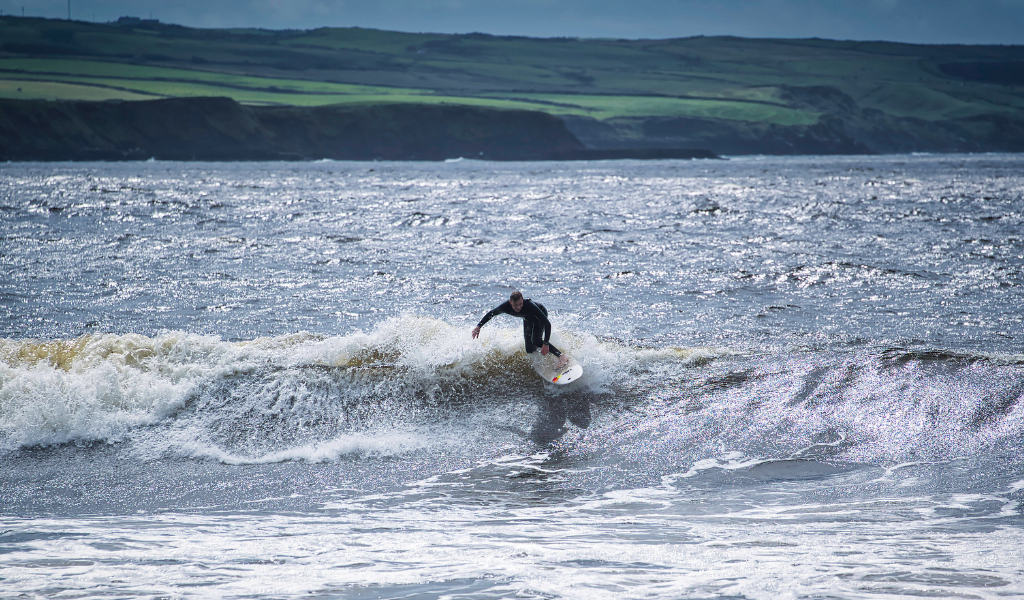 Clare has some of Ireland's and Europe's top surfing locations. The wonderful beaches at Lahinch, Fanore, Spanish Point, and Kilkee – all Blue Flag beaches – are some of our better known places to catch an Atlantic wave. Most of these locations have surf schools that can provide surfing instruction for visitors of ages and abilities. They also have summer camps and special classes for children. Many offer adult surfing lessons as well as equipment rental for those with prior experience. You can see some of your surf school options here. You can also get an overview of all Clare's Blue Flag beaches here.
Try stand up paddle boarding (SUP)
It's like walking on our coastal waters and lakes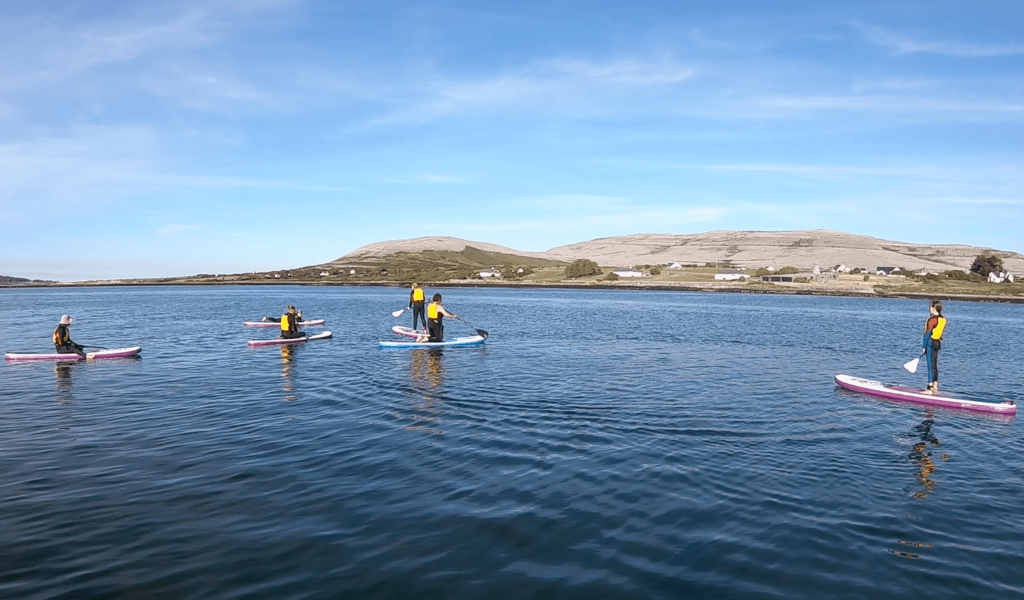 SUP is a brilliant way to explore Clare's coastline and lakes. It's almost like walking on water, and you'll get amazing views of the scenery, the wildlife, and the sea and lake life beneath you. Many activity providers in Clare provide paddle boarding lessons and guided tours for individuals of all ages, as well as groups and families. All equipment is typically supplied for the lessons including paddle board, paddle, wetsuit, and buoyancy aids. You can check out your options here.
Take a walk with a hawk
Walk with one of nature's top predators. A lifetime experience.
Ballyvaughan, North Clare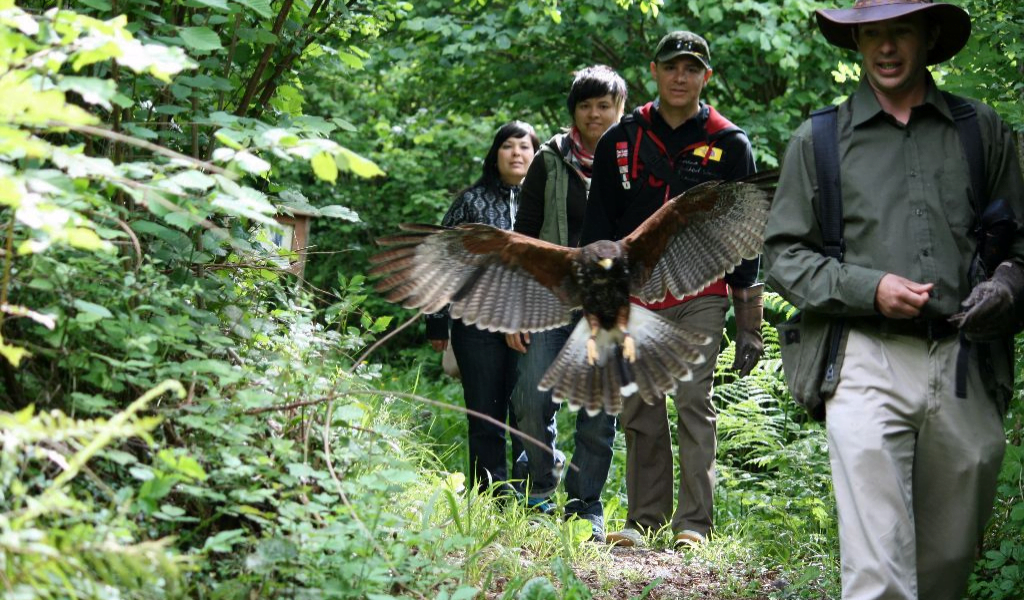 Take a walk with at hawk on your guided tour at the Birds of Prey Centre at Aillwee Burren Experience. This is a once in a lifetime opportunity to interact with one of nature's top predators, all in the unique setting of Aillwee Mountain, Co Clare. You'll be greeted by your instructor and given an introduction to falconry and the Harris Hawks that you will be handling before your hawk walk guided tour. These are the world's only social raptor and are perfectly suited to working with visitors. Once comfortable with your hawk, you will set off into the depths of the spectacular Burren region with your instructor. You will even get to release and call back your hawk. This will an exhilarating 45 minutes, as you hawk demonstrates its mastery of the air. No previous experience is necessary and they cater for all ages. Be sure to bring your camera!  See Aillwee Burren Experience
Take to the saddle and enjoy Clare
Take a horseriding lesson or head out on a trail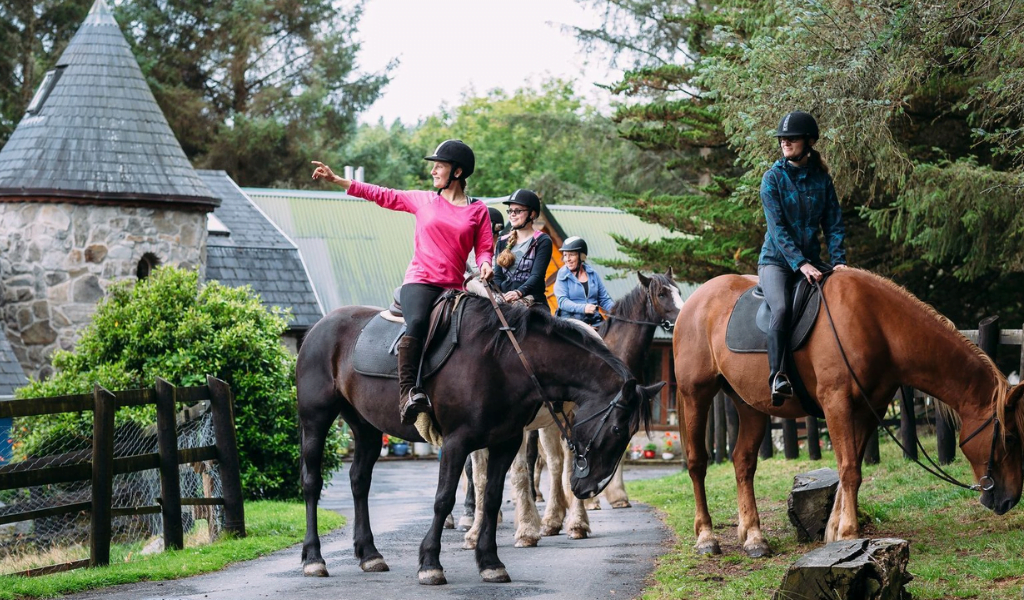 In our modern world, it's important to find ways to relax. Horseback riding can do that, it is both a magical and exhilarating experience as you connect with your horse. Clare is horse riding country and riding centres in Clare offer a wide range of facilities, catering for every rider, whether novice or experienced and regardless of age. Holiday options range from horse riding lessons to trail riding. You can view Clare's horse riding centres here. 
Book a West Coast Rib Adventure
Enjoy an adrenaline rush and great fun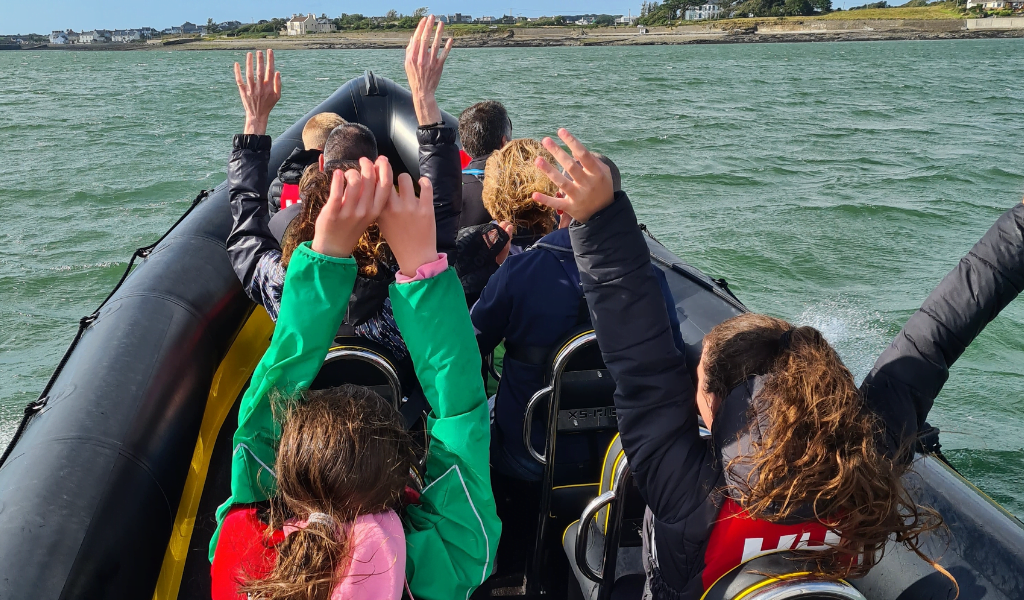 Pack your sense of adventure and explore the stunning coastal scenery of the majestic Shannon Estuary onboard the 'Adventure RIB Rides'. Their tours include a 'Sea Safari Adventure' (2 hours 15 mins); an action-packed River RIB Adventure (1 hour); and fun filled Family RIB Adventure (1 hour). You can book online.
Get close to a dolphin
Take a boat out of West Clare to meet them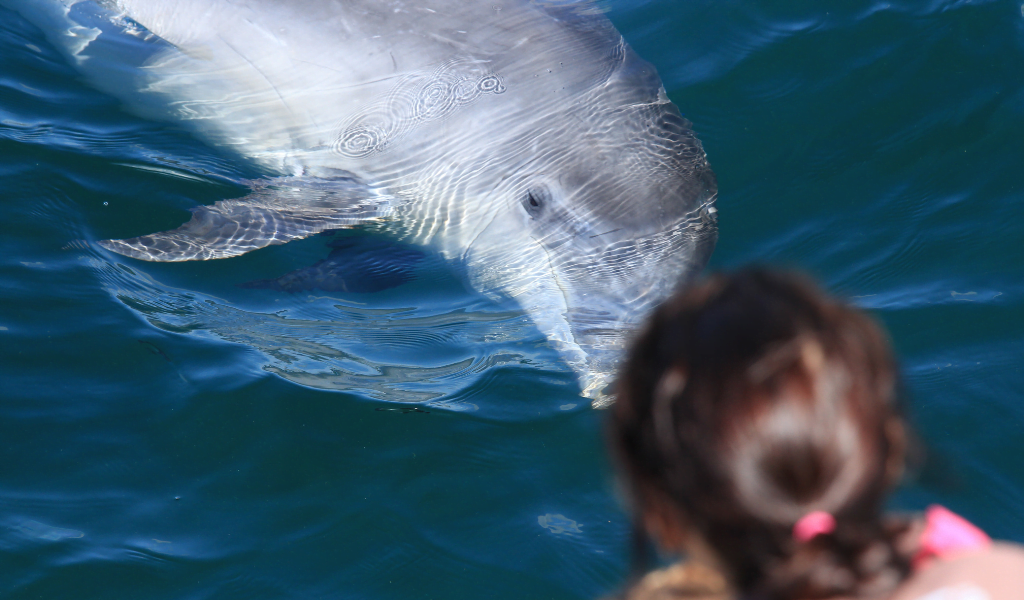 Clare has a resident population of bottlenose dolphins living in the Shannon Estuary – probably the largest in Europe. Over 140 of these magnificent mammals can be observed, on most days, feeding, travelling, or playing in the Estuary.  Getting up close to one is a real thrill. You can take a dolphin watch boat tour from West Clare to meet them. Check out Discover Dolphins which operates out of Kilrush or Dolphinwatch which operates out of Carrigaholt.
Jump, bounce, and slide around two aqua parks
It is exhilarating for families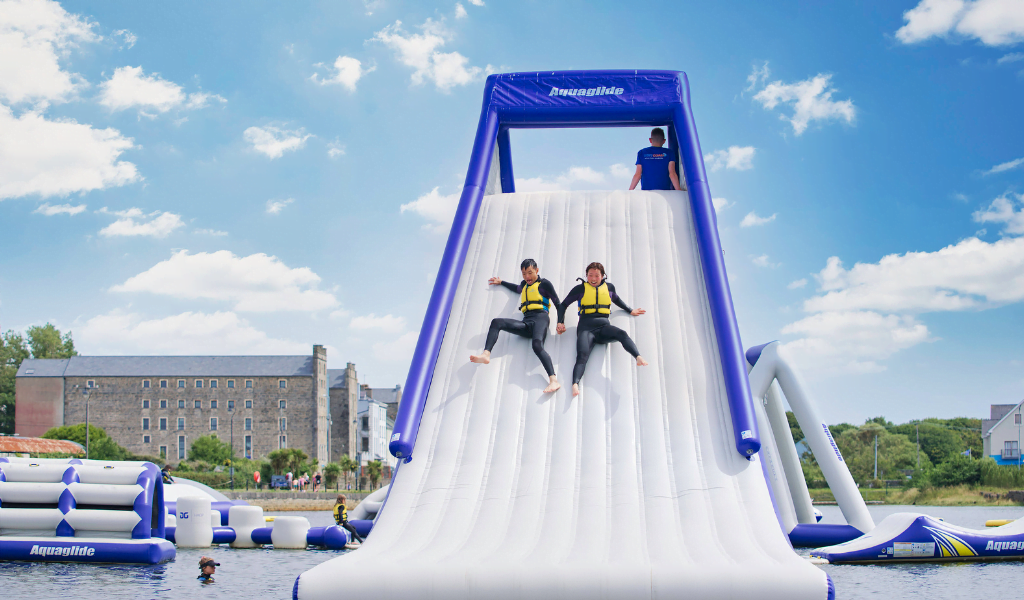 Clare has two Aqua Parks that operate during the main season by the same company. One is located at the Kilrush Marina in West Clare on the Wild Atlantic Way and one at Ballycuggaran, near Killaloe on Lough Derg. You can slide, climb and bounce your way around their inflatable obstacle courses on the water! Children as young as six can take part, all under the watchful eye of their experienced lifeguards.
Not everyone would say golf gives an adrenaline-rush
They haven't played our links and coastal courses!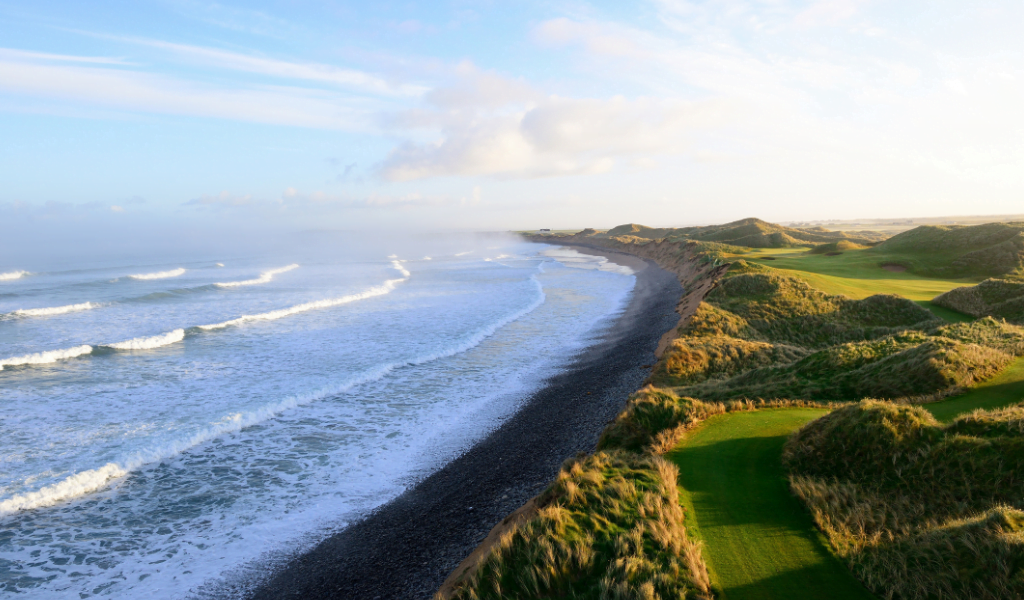 Clare has excellent golf courses and some exceptional ones that are guaranteed to give you a 'rush'. Our links courses are stunning and look out on the Atlantic Ocean – with the golf subject to all her mood swings. The links and coastal courses include Lahinch, Doonbeg, Killkee, and Spanish Point. You can check out all Clare's courses here.
Take to Clare's peaks and high points
Some present a challenge, but it's always rewarded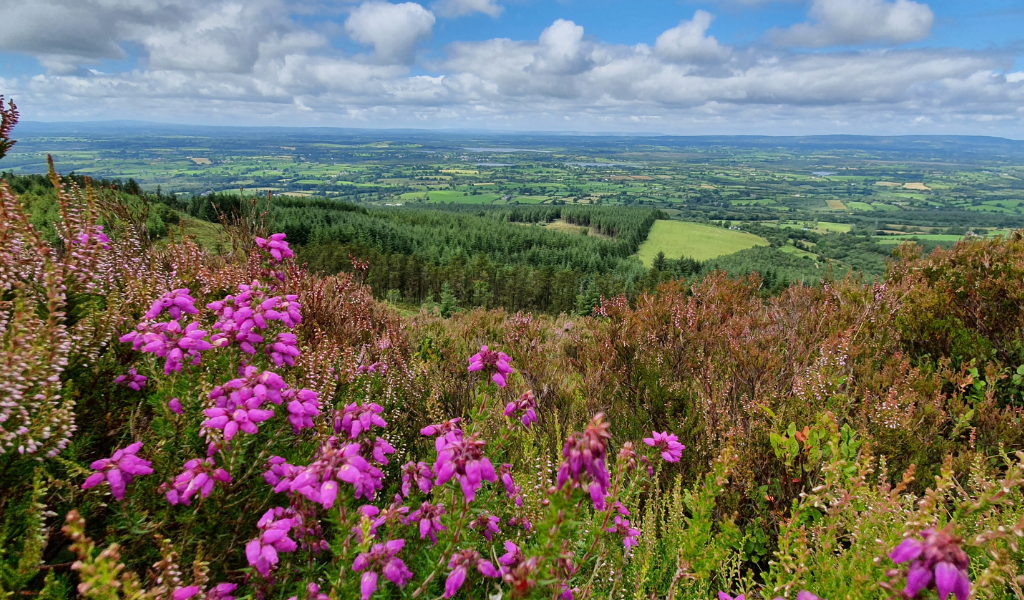 Clare has some stunning landscapes, but they are often best viewed from on-high. Some high lookout points can be reached by car or a short walk – but others require a longer walk or hike to a peak. Here's some places you can go to to get amazing views. (Unfortunately, you cannot fly, but if you could here's some of what you would see – Clare from the air.)